Violet Beauregarde Costume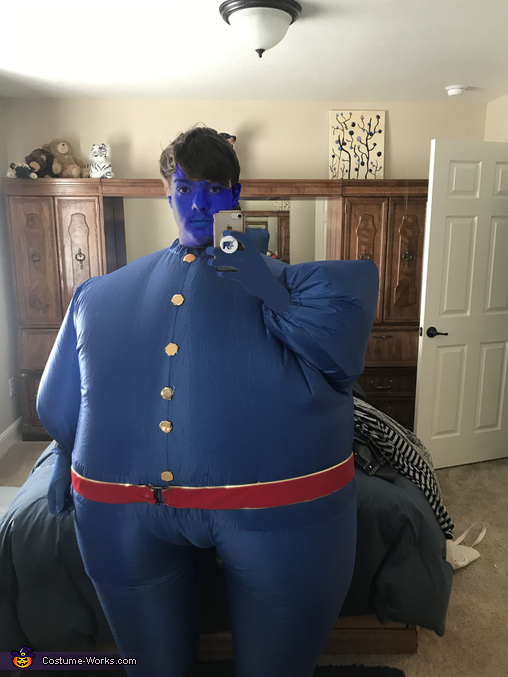 Wonka Gum side effects
A word from Luke, the 'Violet Beauregarde' costume creator:
Oh no!! I stole a piece of Wonka unfinished gum. Now Iím huge. I had a lot of fun with this costume. Iíve seen online people with this similar costume. I had the inflatable costume already. I took a piece of wide red ribbon and measured my chubby suit to fine out how much I needed. I cut up an old belt buckle and taped it onto my costume. The belt itself is just held up by tape. For the buttons, I had some plain white buttons that I wrapped in gold duct tape and used gorilla glue to stick them onto my costume. I use the gloves included with the regular inflatable costume and was just gonna paint my face blue. I just used photoshop to turn my face and exposed hand blue.

All around, this costume is still a ton of fun to wear and was still fun to make!!