Viking Princess Costume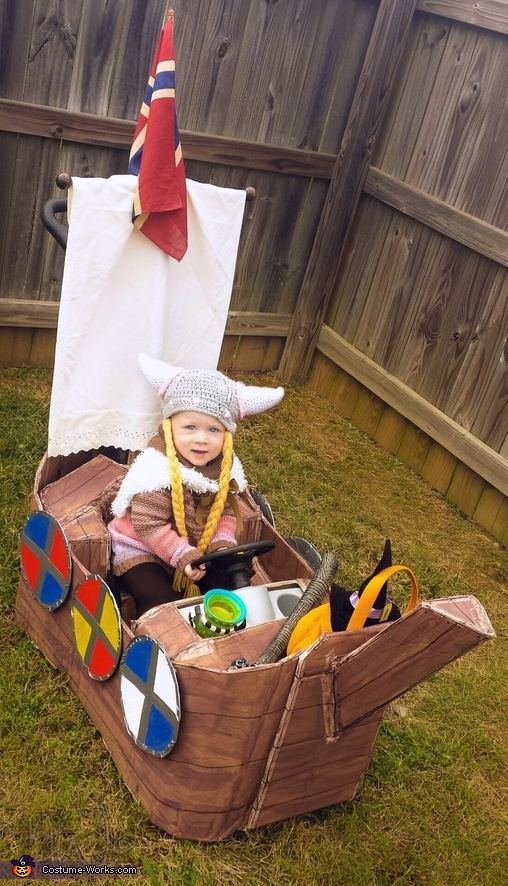 Viking princess on board!
A word from K., the 'Viking Princess' costume creator:
Alura is wearing a handmade crocheted viking hat. Her pink step2 push car has been transformed into a viking ship, thanks to a lot of cardboard, tape, and paint. This was a total diy costume and we spent $10 for a bottle of brown paint and the 2nd hand gap dress she's wearing. Vikings are very important to my family, since my Dad's side immigrated from Norway. The flag on the mast of the ship is about 120 years old and has been passed down in my family for generations.