Vampire with Stake through Chest Costume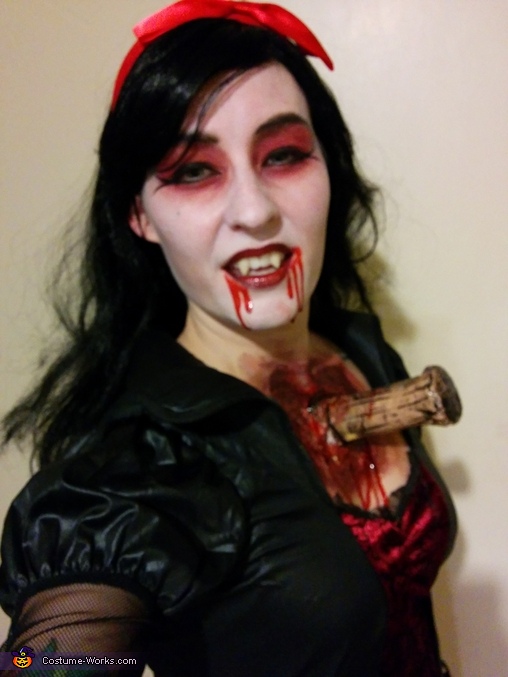 I like my stakes bloody rare.
More views:
(click to enlarge)
A word from Carolyn, the 'Vampire with Stake through Chest' costume creator:
I wanted more then the standard vampire costume, and I love to do horror and gore effects. I figured a stake through the chest would be perfect. I created this effect by cutting the handle off of a pick ax prop that I bought, and then I adhered it to my chest with spirit gum adhesive and liquid latex. The process of attaching it and adding all of the make up effects took about 2 hours.