The Pumpkin Man Costume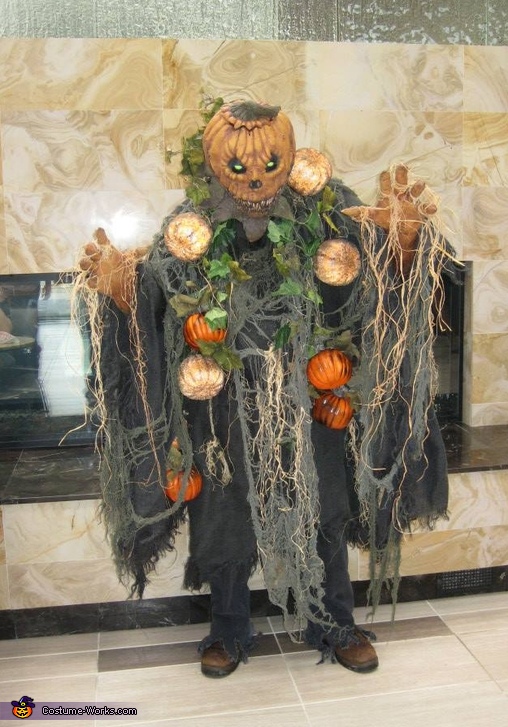 'Long Live The Pumpkin Man'!
More views:
(click to enlarge)
A word from William, the 'The Pumpkin Man' costume creator:
I'm wearing the costume, The idea for the costume came from my love for Halloween and Pumpkins! Cut burlap in poncho style and sewed extra fabric on arms. Took floral vines and wrapped them with green floral tape and glued decoration pumpkins to vines with hot glue. Took a piece of rope and wrapped it with burlap to make belt. Had old boots and black work pants, I weathered all fabric and boots on this costume.Bought mask and hands,added foam pad inside of mask, And added nylon over eye slits to make it look more sinister. Added scrap computer fan inside mask powered by 9 volt battery for air! It get's Hot wearing this Baby! LOL Made this costume for people to enjoy and I think I accomplished that. "I am The Pumpkin Man!"