The Grinch Who Stole Christmas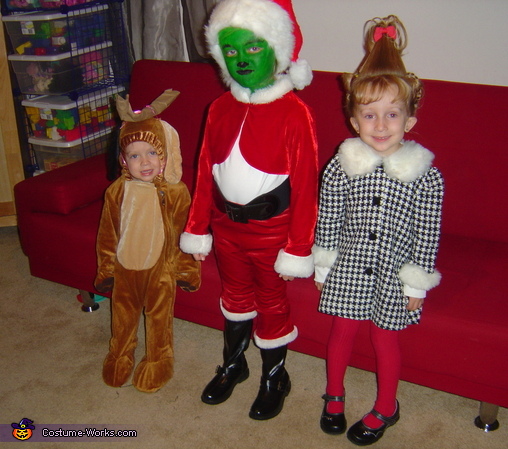 A word from Cheryl, the 'The Grinch' costume creator:
Drew is the dog reindeer, Delaina is Cindy Lou Who and Keridon is the Grinch. I pieced everything together from my children's wardrobe and 2nd hand shops. I got creative with Cindy Lou Who's hair by putting a styerfoam cone under for the height and lots of hairspray. The dog has a giftwrap roll crimped up and tied to his head for the antler. This was very fun to make.