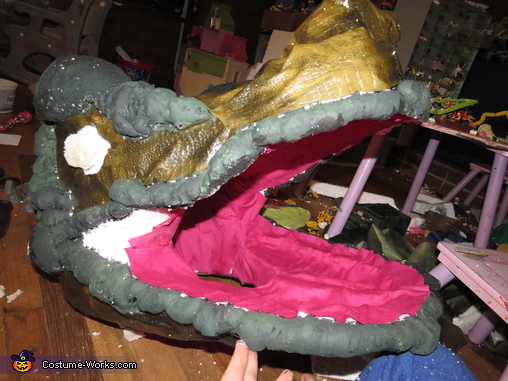 I added fabric to both the head and mouth. My daughter hair kept getting covered in foam so this helped to fix that. Plus it made the mouth look better.
More views:
(click to enlarge)
A word from Kimber, the 'T-Rex and Ellie from Jurassic Park' costume creator:
My daughter is obsessed with Jurassic Park and really wanted to be a T-Rex for Halloween this year, and this is what we came up with. The head is made from insulation foam that I...
Read more »