Salt and Pepper Costume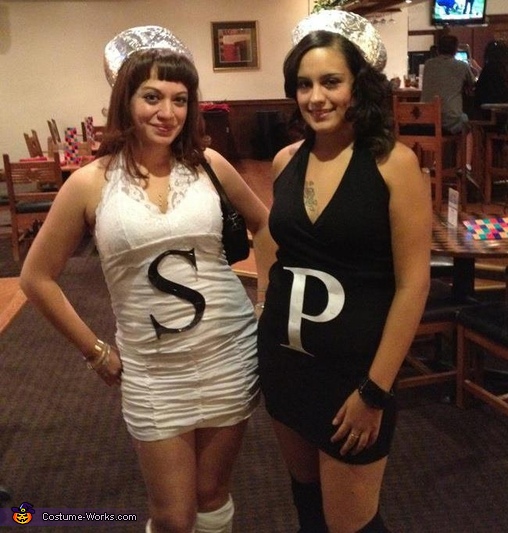 Salt and Pepper
A word from Nicole, the 'Salt and Pepper' costume creator:
My cousin and I are wearing the costumes. I saw the costume on goggle images while I was looking for an inexpensive homemade costume.
We simply wore a white outfit and a closely matching black outfit, covered some hats with foil, and cut the letters "S" and "P" out of paper.