Prince Arthur and Morgan le Fay Costume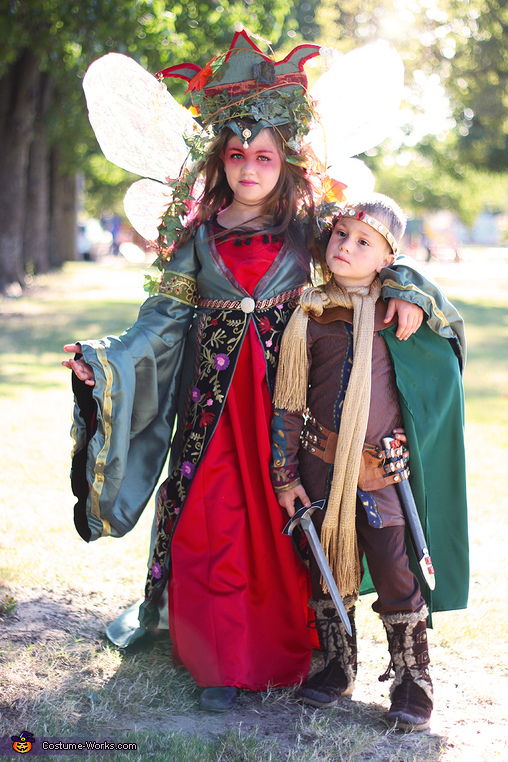 Prince Arthur and Morgan le Fay
More views:
(click to enlarge)
A word from Heathery, the 'Prince Arthur and Morgan le Fay' costume creator:
The ill-fated brother and sister from Camelot!

Morgan le Fay's headdress is made of rigid foam, fabric, and ivy streams. Her wings are made of metal sheeting which is sandwiched between two layers of cellophane. Her red underdress is duchess satin with gold detailing at the sleeves. Her green overdress is dupioni silk with the sleeves lined in a combination of red duchess satin and black velveteen. The black floral panels in the front are hand-embroidered.

Prince Arthur's tunic consists of a few different prints on stiff cotton and is fully lined. His cape is made in the practical side-tie style to keep his sword arm free. His short sword is held secure by an embellished leather belt. His crown is made of thermoplastic and flourished with gems.