Pixar's Up! Costume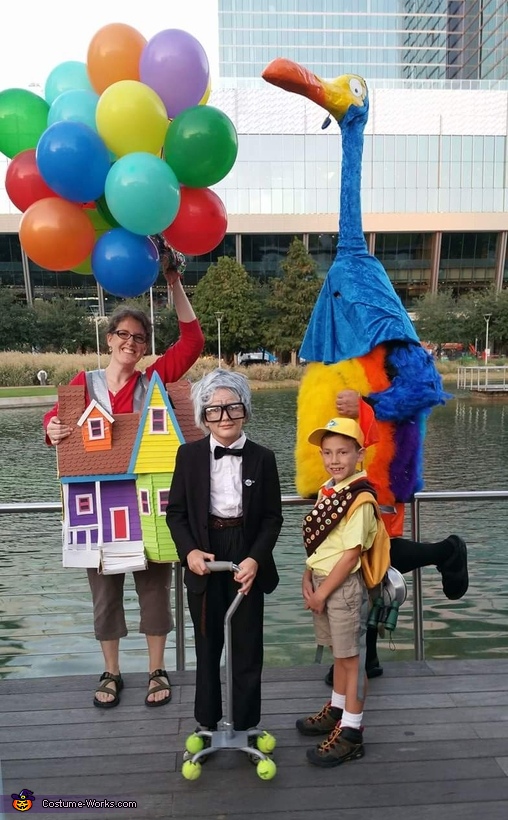 Pixar's Up! Costume
A word from Courtney, the 'Pixar's Up!' costume creator:
We always dress up as a family. We love the movie Up and decided to give it a try!
Kevin was made by attaching PVC pipe and pool noodles to a bicycle helmet and then sewing on fabric to make the neck. The head is sculpted out of foam, covered with duct tape and spray painted. The body of the bird was made by sewing the fabric and adding feather boas.
For the house, I attached colorful foam pieces to the structure of the house which was made from cardboard. Suspenders are attached to it to make it easy to wear. and of course, we needed a big bunch of colorful balloons!
The other two costumes were much simpler. I used movie images to recreate the sash for the uniform. For Carl, we just found a suit, borrowed a cane, and with a wig and some makeup, we were all set!