KISS Costumes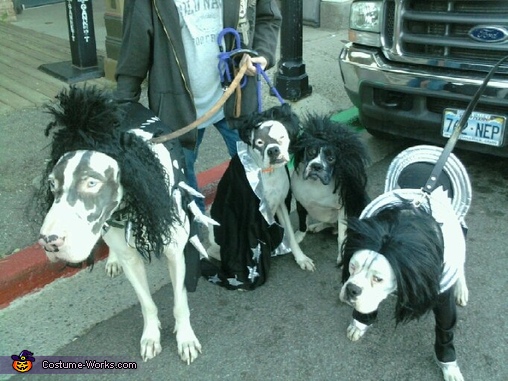 KISS - No autographs, please!
A word from Sarah, the 'KISS' costume creator:
These are my dogs: Twist, Mischief, Havoc and Czara displaying their Halloween Costume for the band KISS. I saw a picture of a group of pandas photoshopped to look like the band and though, "I can totally do that with the dogs"
The coloring is pet-friendly hair dye and the dogs LOVED being colored - more people come up to pet them then!
www.boxersandbuddies.com