King Triton, Ruler of Atlantica Costume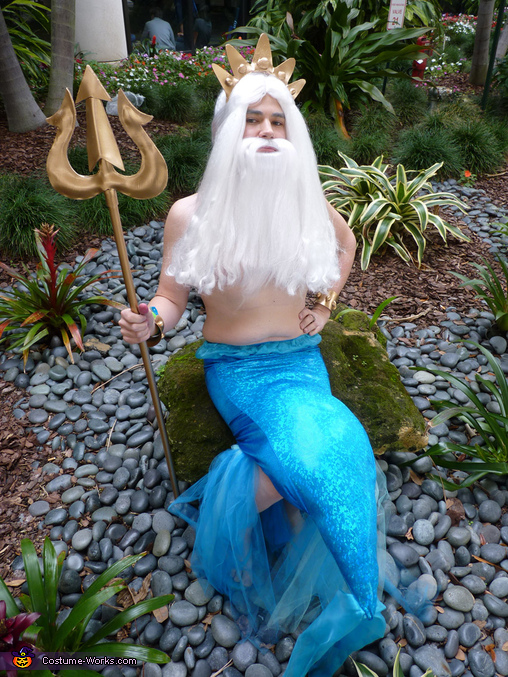 A front view of the costume, the tulle "water" tutu was made to hide my legs.
A word from John, the 'King Triton' costume creator:
In the picture you see me wearing the costume that I made myself. The trident and crown were made with hot glue, spray paint, and craft foam. The tail fin and "water" tutu were made from lycra, organza, and tulle. I also styled the wig and beard. I decided to be King Triton, Ariel's dad from the Disney film The Little Mermaid, after my friend decided to be Ursula the sea witch from the same film.
I wore it on Halloween 2011 and was surprised by how many people recognized the character. It was a fun time indeed.