Katy Perry in California Gurls Costume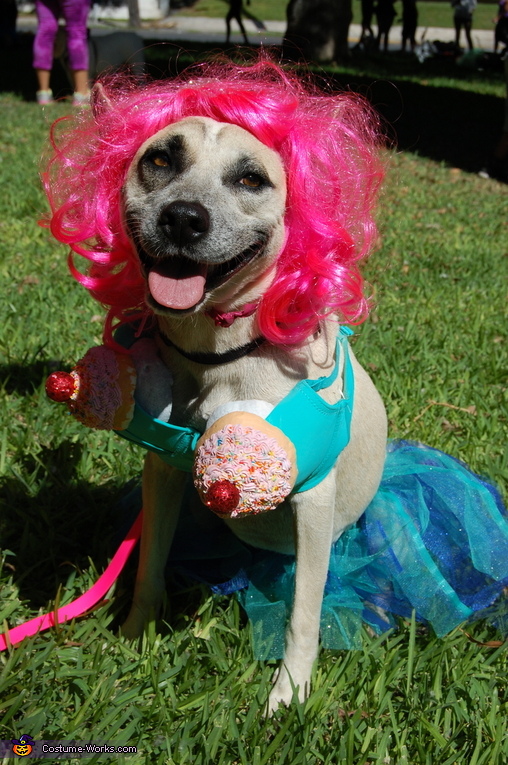 Chiquitina rocking her Katy Perry in California Gurls outfit
More views:
(click to enlarge)
A word from Sofia, the 'Katy Perry in California Gurls' costume creator:
My rescue dog, Chiquitina is rocking the outfit in Katy Perry`s music video, California Gurls. Seems fitting since I adopted her and moved to CA with her!
The costume is made up of; a store bought wig for dogs, a pink glittery hairpiece (handmade with cardboard, glitter, glue), s skirt (handmade with elastic and glitter fabric pieces) a cupcake bra with filling (the bra is store bought, the cupcakes and filling is handmade). The cupcakes were made with insulation material, cupcake wrappers, acrylic paint, glitter and sprinkles, the fake breasts or filling with insulation material and painted to fit the dogs fur color.
The inspiration came from the video, and my dog loves to do tricks for treats so she got plenty of treats for dressing up.
The overall cost was about 40 collars for the whole thing.