Hot Air Balloon Costume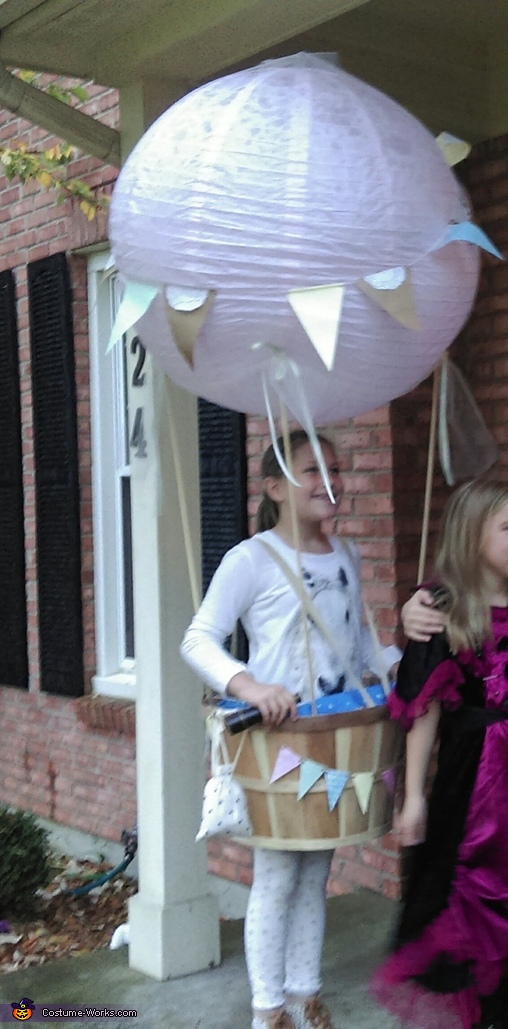 She was so proud!
A word from Brittany, the 'Hot Air Balloon' costume creator:
After scanning Pinterest, my daughter decided she wanted to be a hot air balloon for halloween. She saw a picture of a hot air balloon paper lantern that looked like it was made for a nursery and said that's what she wanted it to look like.