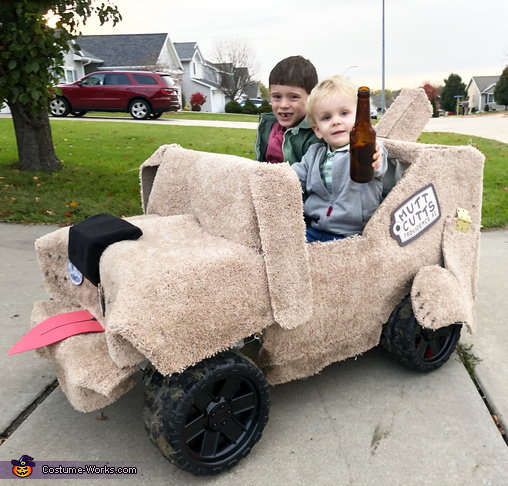 "Pullover!" No, it's a cardigan, but thanks for noticin'.
More views:
(click to enlarge)
A word from Jamie, the 'Harry and Lloyd' costume creator:
Henry, 2 years old, loves driving his Jurassic Park Jeep Powerwheel. He also likes to tell me, "I poop on your head," which made me think of the bathroom scene in Dumb and Dumber. Which...
Read more »