Disney Pixar's Up Costume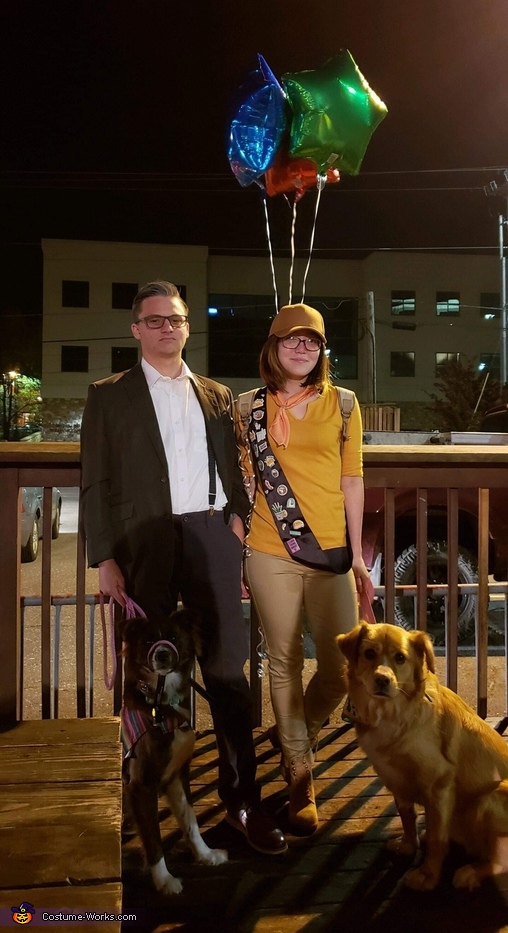 Up cast!
A word from Jack, the 'Disney Pixar's Up' costume creator:
My girlfriend, her dogs, and myself are the main characters from the movie Up! I am playing Carl Fredricksen, my girlfriend is playing Russell, and her dogs Lilac plays Kevin the bird and Beckum plays Doug the talking dog. We had a lot of fun and met some really nice dog lovers. Also we got a bluetooth speaker so Doug could actually talk to people! Well he could say 1 of 6 lines from a custom soundboard app. Unfortunately Lilac who is still a pup did not like most of her costume so we had to just improvise with a colorful shirt. But we still had a ton of fun, the dogs got more hugs and kisses from random people than ever before, and enjoyed Halloween.