Dachster (Dachshund+Lobster) Costume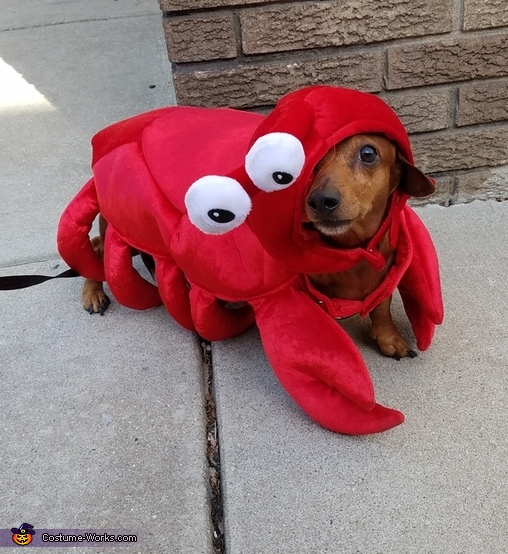 He is so over it!!
More views:
(click to enlarge)
A word from Amanda, the 'Dachshund Lobster' costume creator:
This is Moeses and we originally purchased a hotdog costume but he kept attacking it, so this costume won by default. I thought it would just get a few giggles but to my surprise people LOVED the idea. I purchased the costume from the Bark Shop at 11th and Passyunk and since Moeses has gained a few pounds over the years I thought a medium would be more befitting. So I tried he costume on and it was way too big but it actually worked in our favor because the lobster legs cover his legs and makes it as if there is an oversized lobster walking around. So here you go, I hope you enjoy!!