Cupid Costume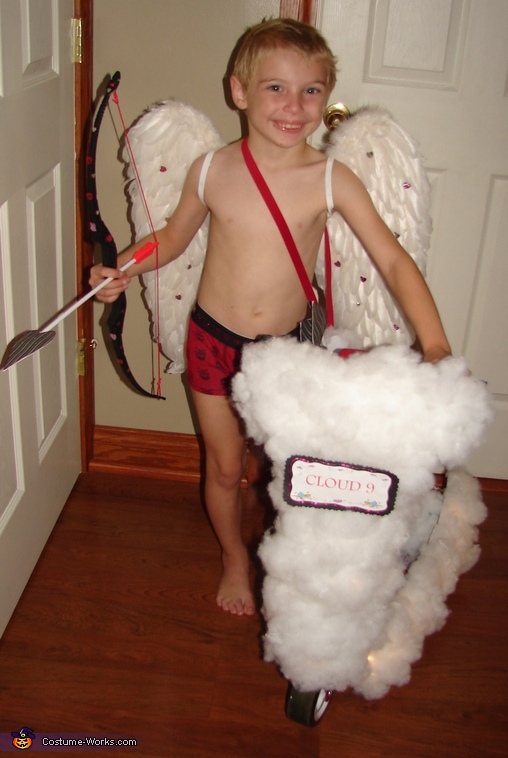 So proud of his scooter!
More views:
(click to enlarge)
A word from Nicole, the 'Cupid' costume creator:
Eli is my little cupid! He is always so cheery and loving!
Watch out for this cute little trouble-maker! This home-made cupid will steal your heart as he swoops in on Cloud 9, his lighted scooter. Complete with home-made arrows, sheath, wings, and skull and crossbones boxer briefs!!
First we decorated Eli's scooter with cardboard clouds, cordless lights, and pillow filling, calling it Cloud 9.
Then we created arrows and sheath using scrapbook paper, dowel rods, ribbon, and shiny hearts.
The wings were made from gluing white feathers to a cardboard wing cut out, then secured with ribbons.
Eli's favorite skull and crossbones, boxer briefs were decorated with candy hearts and shiny hearts.
His bow was painted and decorated with hearts.
Eli loved posing in this costume, but for school and trick or treating he wore a nude tone body suit under it which I made by looking at an old store bought superman costume.
This costume was easy to make and sooo cute!!