Chia Pet Costume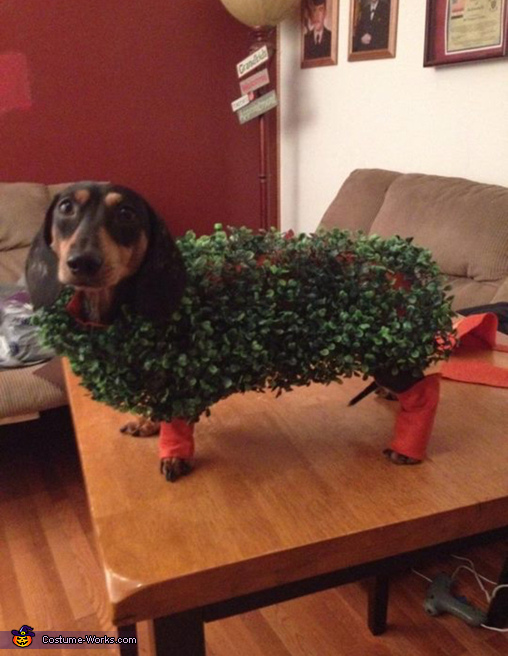 Five my dachshund as a chia pet.
A word from Angie, the 'Chia Pet' costume creator:
My boy Five is wearing a chia pet costume that I made for him. It's made of felt then I bought a ball of greenery from hobby lobby. Cut and measure the felt to fit him then I pulled the greenery apart and hot glued it to the felt. A few pieces of Velcro to attach around his neck.