Bud Select Girls Costume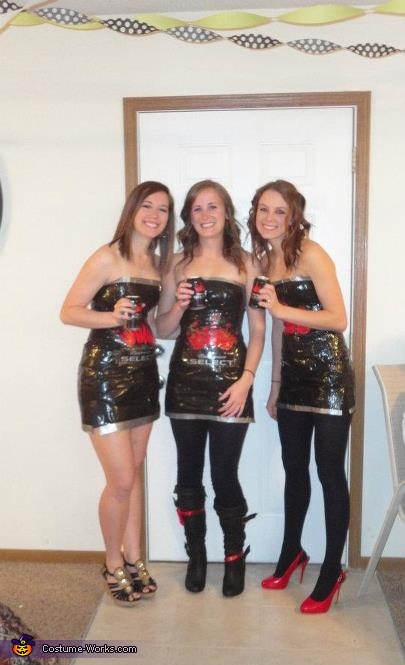 Finished product.
More views:
(click to enlarge)
A word from Brooke, the 'Bud Select Girls' costume creator:
Nothing better than dressing as your favorite beverage! These homemade costumes were created with black and silver duct tape. We created a shell by wrapping two layers of duct tape around our bodies (first layer sticky side up and second sticky side down). After, we cut the dress down the back and used ribbon to make it look like a corset. Then, used duct tape and the Bud Select logo on the front of the dresses!