Baby Gumball Machine Costume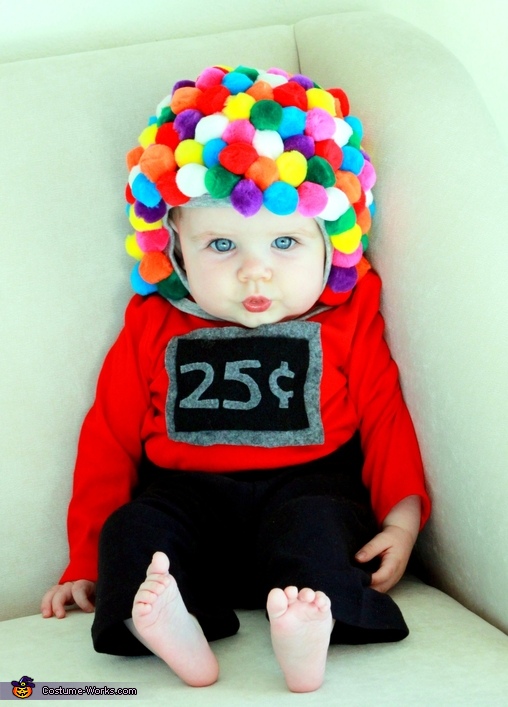 Her shirt says 25¢, but this costume is priceless!
A word from Robin, the 'Baby Gumball Machine' costume creator:
This is my daughter in her first Halloween costume! I used a gray cotton infant "pilot cap" from Hannah Anderson, 1" Pom-poms purchased from a craft store, and felt for the 25¢ graphic on her red onesie. It only cost me $30, and the only time-consuming part was gluing each Pom-Pom onto the hat. Even that was super easy! I like it because the Pom-poms give her head some added warmth and protection from the late October cold weather. The idea came from seeing the popular popcorn costume on Pinterest; I thought it was clever to decorate the baby carrier as a popcorn bag, but I didn't think that pieces popcorn would stay attached to a baby hat very well. I brainstormed to think of what else could decorate a baby hat, and a baby gumball machine was born!