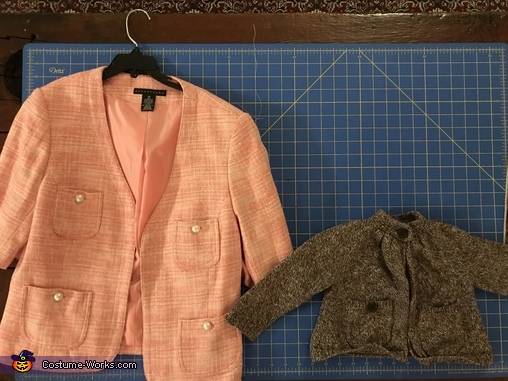 The original jacket next to the size I hoped to make it.
More views:
(click to enlarge)
A word from Lindsay, the 'Baby Dolores Umbridge' costume creator:
My 1-year-old daughter is dressed as the awful Dolores Umbridge from Harry Potter. Her sweet self couldn't be further from her character! To make the costume, I bought a woman's pink tweed suit jacket at...
Read more »