Ace Ventura Costume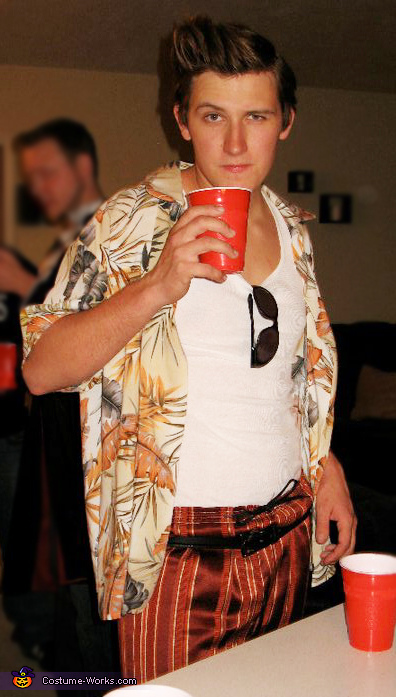 Ace Ventura Pet Detective
A word from Amber, the 'Ace Ventura' costume creator:
This was my husbands costume. We could not find a shirt or pants that he liked, so I ended up making them. I had trouble finding material for the pants - until I found curtains at Wal-mart that would worked perfectly. When I made the shirt I didn't bother with buttons or holes because he was only wearing the shirt open.
Fun fact: He also carried sunflower seeds in his pocket all night.