Ursula Costume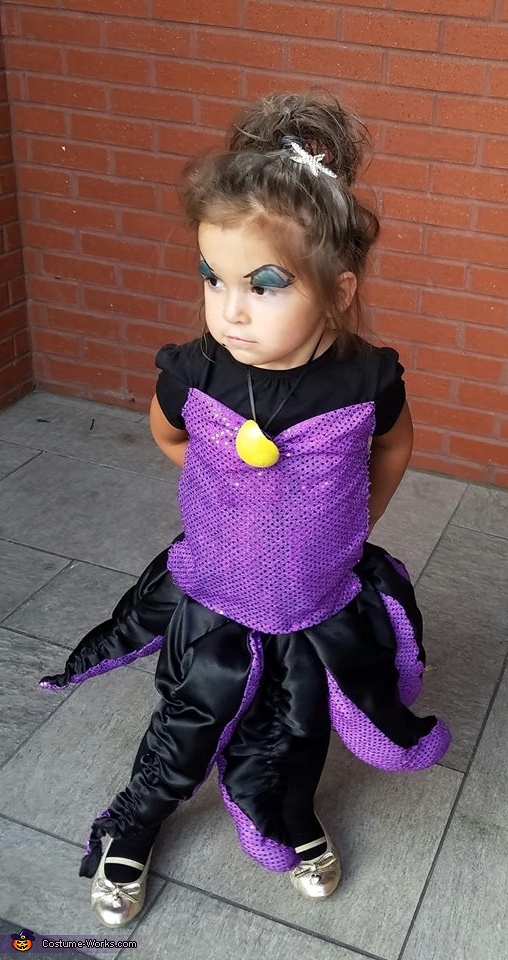 Looking evil!
More views:
(click to enlarge)
A word from Catherine, the 'Ursula' costume creator:
Even though my 2 year old has every Princess dress possible, she woke up one day and told me she wanted to be Ursula!! Being a villain fan myself, I loved the idea!

I couldn't find any to buy, so I decided to make one myself. It was actually pretty easy, I looked at a few tutorials and pictures online. I cut the basic shape for the tentacles and sewed them, then attached them to a ribbon to make it easy to put them on/off. I just hand stitched the fabric to a black t-shirt and Voila!!