UP Costume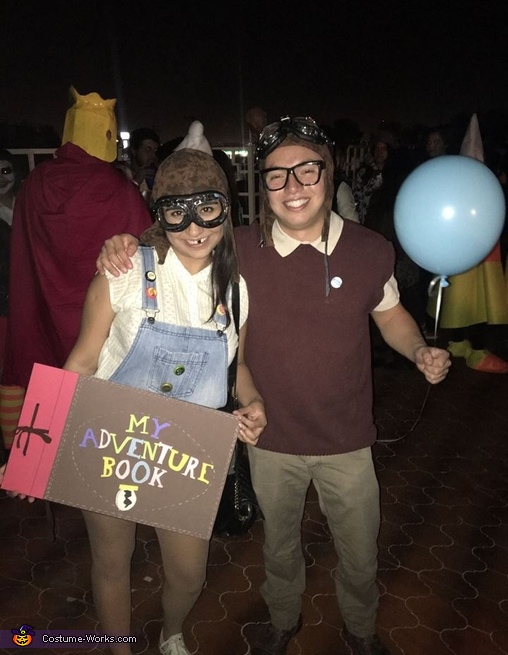 UP Costume
A word from Fabian, the 'UP' costume creator:
Fabian Hernandez and Valeria Hernandez dressed up as the couple from Pixar's movie "UP" when they were kids.
Most of the thing where things we had at home, we just bought the glasses and the hats. We made the scrapbook to match our costume.