Trypophobia Costume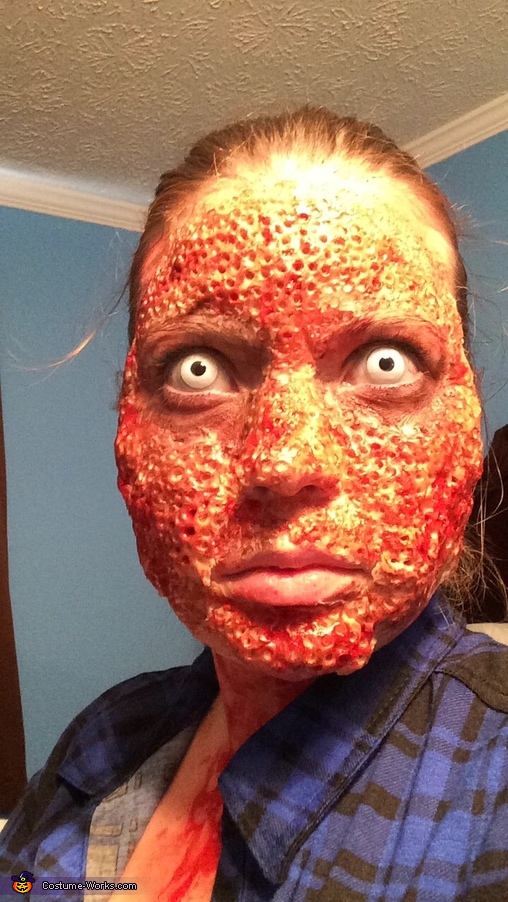 A Full Face of Holes
More views:
(click to enlarge)
A word from Lindsey, the 'Trypophobia' costume creator:
Many of us have seen (on Facebook) the photoshopped photos of a shower head or the lotus pod plant, super-imposed on someone's skin. It's gross, to say the least. However, it is completely fake. Photoshop makes it too easy, why not spend the time to create something a little more authentic? That's where I come in!

Trypophobia is a claimed pathological fear of holes, particularly irregular patterns of holes, specifically in the skin... Add in the fear of what could have made these holes... Spiders-- worms-- bees-- flies-- parasites. The possibilities are endless, but we sure don't want to think about it!

I took scar wax, and applied it to my face with liquid latex. I then used various sizes of dotting tools to make the holes. Once it was complete, I sprayed on some blood. I already had the dotting tools, so I only paid for the container of scar wax ($25), which will come in handy for future costumes!