TIE Pilot from Hell Costume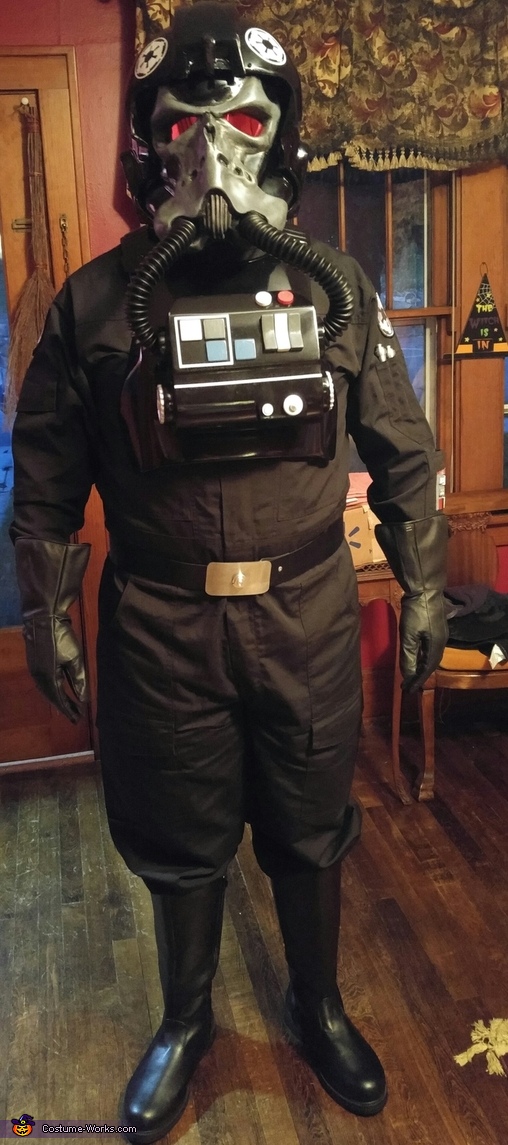 Full costume
A word from Timothy, the 'TIE Pilot from Hell' costume creator:
Hello, my name is Tim. I am a lover of all things halloween and star wars and spent over 100 hours and $700 creating this costume. Everything but the helmet(skull version) is 100% screen/movie accurate.
I hope you love it as much as me.