The Robot Family Costume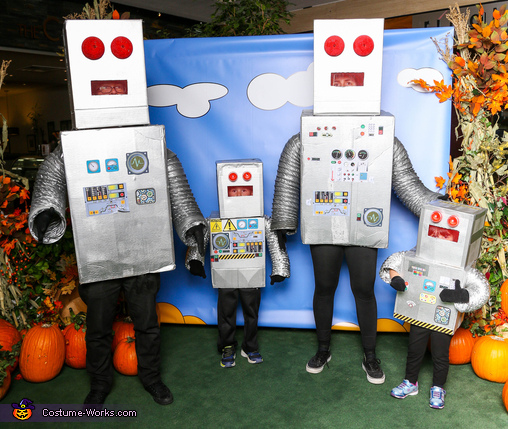 We are the robots
A word from Deborah, the 'The Robot Family' costume creator:
Back before kids, my husband and I were obsessed with robots -- and making robots.

We couldn't wait to have kids to turn them into robots!

This year, we managed to make our 3 and 5 year-old part of our robot family.

We are the robots!
TheLatestArtists.com