Stay Puft Marshmallow Woman Costume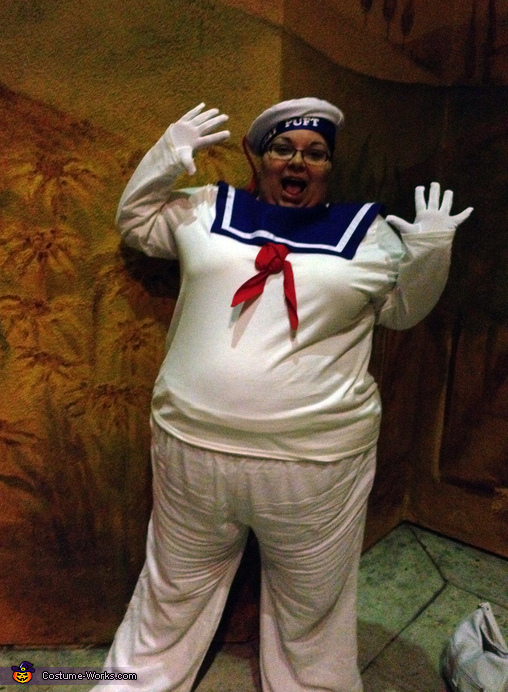 Out on the town in the Stay-Puft Marshmallow (Wo)man Costume
More views:
(click to enlarge)
A word from Trisha, the 'Stay Puft Marshmallow Woman' costume creator:
I'm always looking for clever costumes for a plus sized girl. I've been wanting to do the Stay-Puft Marshmallow Woman for years, but I was not happy with the costumes I saw in the store, so I finally decided to make it happen myself.
The white yoga pants and long sleeve white shirt are from Old Navy, the shoes are just some white sneakers I found at Walmart, and the gloves are from some Halloween store or another. I made the bib out of blue felt white ribbon, and a red chef's kerchief I bought on Amazon.
For the sailor hat, I bought one on Amazon that had a gold anchor. I removed the anchor with a seam ripper and added a felt-covered button and red ribbon on top. I glued on iron-on letters to complete the hat.
http://www.trishalyn.com