Sarah and Jareth from Labyrinth Costume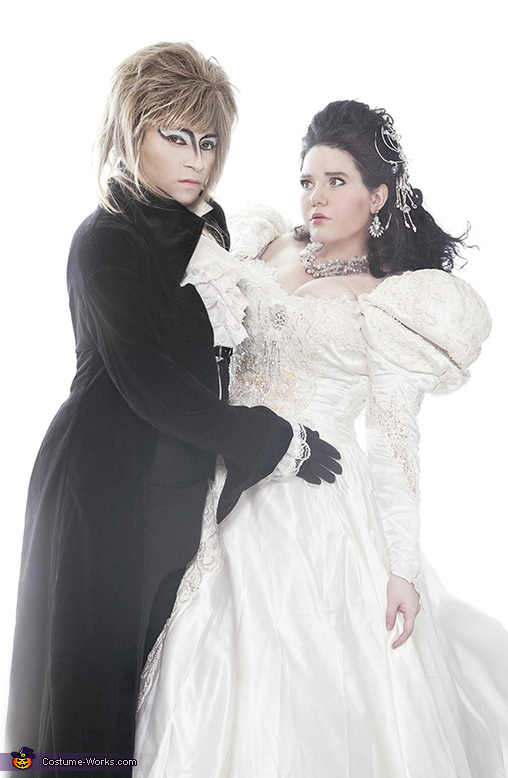 Sarah and Jareth from Labyrinth Costume
More views:
(click to enlarge)
A word from Sarah, the 'Sarah and Jareth from Labyrinth' costume creator:
As a little girl named Sarah, I had an affinity toward the 1986 movie "Labyrinth" .. That starred David Bowie. So when my husband asked what I wanted to be for Halloween I overly jumped at the thought of portraying these characters.

We went off the ballroom scene in the movie, And since I am not the best seamstress in the world.. I up-cycled everything! The gown was a $40 dollar 1980 wedding dress that I altered to fit Sarah's puffy sleeve design (cut/stuffed sleeves and then added corset backing to fit better) and then sarah's wigs were made from 2 wigs ($50) teased together.. For Jareth his jacket was an old reenactment coat that I was lucky enough to find online that was $100 .. the shirt was a salvation army find for 3 dollars and the wig was about $30.