Quailman and Patti Mayonnaise Costume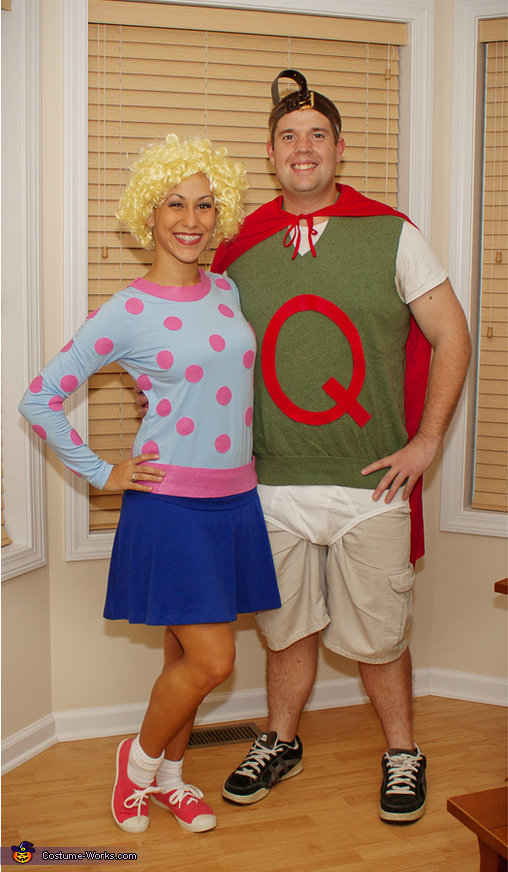 90s Nickelodeon throwback! Homemade Quailman and Patti Mayonnaise costumes!
More views:
(click to enlarge)
A word from Brittany, the 'Quailman and Patti Mayonnaise' costume creator:
We introduce you to Doug Funnie's super hero, Quailman and his crush Patti Mayonnaise! Throwback to 90s Nickelodeon cartoons! This Halloween my boyfriend and I decided to do a couples costume! If you don't know who we are, your childhood was incomplete! We found the blue skirt, pink shoes, green sweater that we cut the sleeves off, the cape and the belt all at Goodwill! The rest was just finishing touches to make the costumes just right! A hot glue gun plus felt to make the collar, polka dots, pink belt and Q, a blonde wig and some whitey tighties completes our cartoon couple! Quailman, you're my hero!
www.brittanycarrphotography.com