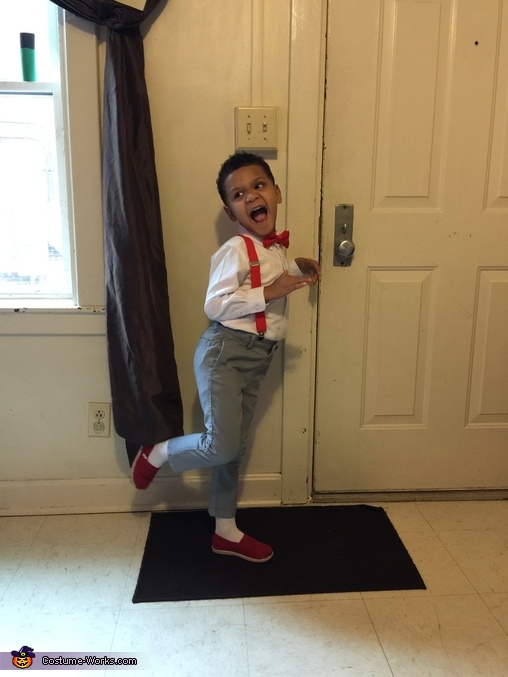 One his favorite poses to do while taking a picture
More views:
(click to enlarge)
A word from Lynn, the 'Pee Wee Herman' costume creator:
My 4 year old loves Pee Wee's Big Adventure and I was clueless as to what he could be this year to fit his personality. No one funnier than pee wee came to mind. Instead...
Read more »