No Troll Left Behind! Costume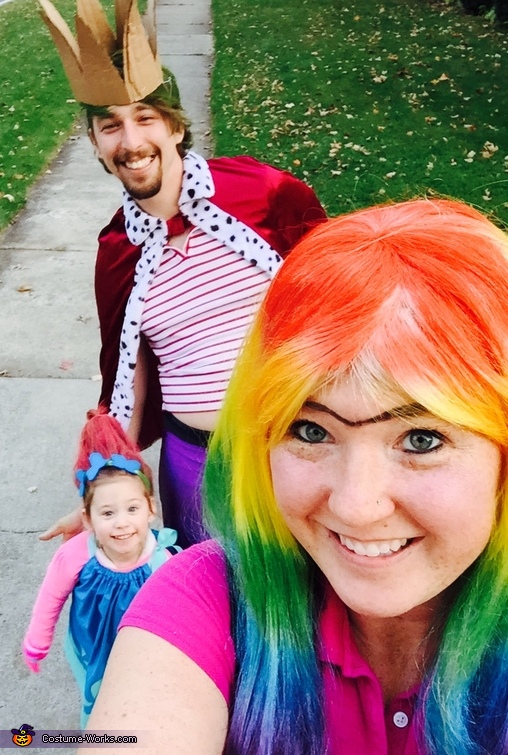 P-H, Phat. Now strike that pose!
More views:
(click to enlarge)
A word from Jackie, the 'No Troll Left Behind!' costume creator:
My daughter is 3 & her favorite movie is Trolls! So of course she had to be Princess Poppy. Since I love a good Halloween theme, I decided to make her father go as King Gristle & me go as Lady Glitter Sparkles from the movie. For Princess Poppy, I made her hair stand up by putting a cup on top of her head & wrapped her hair around it. I then used pink hair color spray to give it the pink look. Made her head band out of ribbon & felt flowers. Her dress was homemade by a lady I found. For King Gristle, I went to the local Good Will & found the clothes. I made his crown out of carboard & elastic. Sprayed his hair green. For Lady Glitter Sparkles, I found the pants, shirt & belt at the local Good Will, drew on a unibrow & slapped on a rainbow wig & wedges I already owned. It was a super cheap family costume (great for a family on a budget) & we were a hit among the neighborhood! Our daughter had the best time! Loved it!