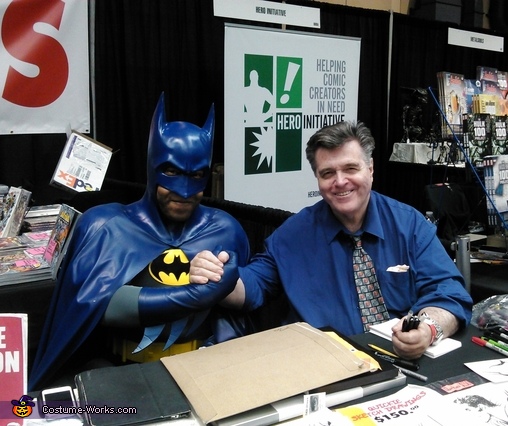 I even got to meet and take a pic with the man himself, Mr. Neal Adams. (He loved the suit by the way)
More views:
(click to enlarge)
A word from Floyd, the 'Neal Adams Batman' costume creator:
This is my Silver Age Batman costume inspired by the art of Mr.Neal Adams. I took me a couple years to get it to this point. It is the second cowl I sculpted, molded and...
Read more »