Nancy Drew Costume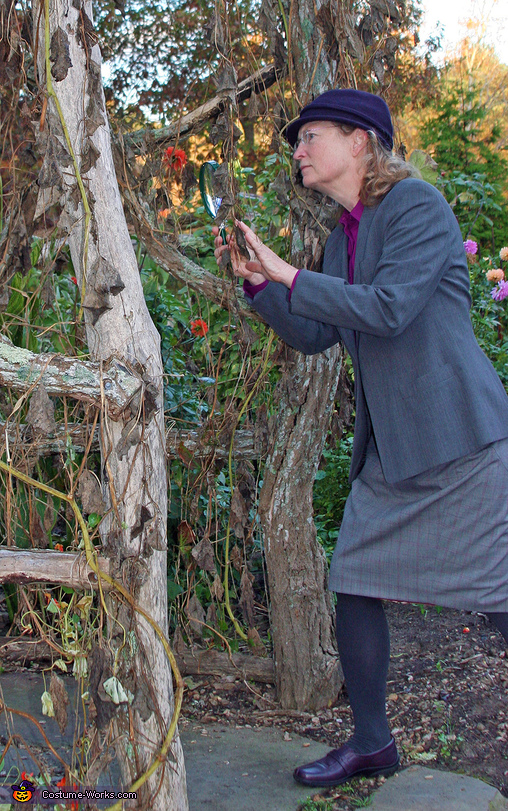 If Nancy Drew came into my garden...
More views:
(click to enlarge)
A word from C.l., the 'Nancy Drew' costume creator:
I am a writer and member of a local writers' association. For our meeting this month we are supposed to dress as a literary character. I chose Nancy Drew because these mysteries (GHOST WRITTEN by several authors - how appropriate is that for Halloween?) are the first books that I absolutely plunged into as a child. For my eight year old self, heaven was an unstructured summer day and a new Nancy Drew book.
www.GardenLady.com