Minecraft Creeper Costume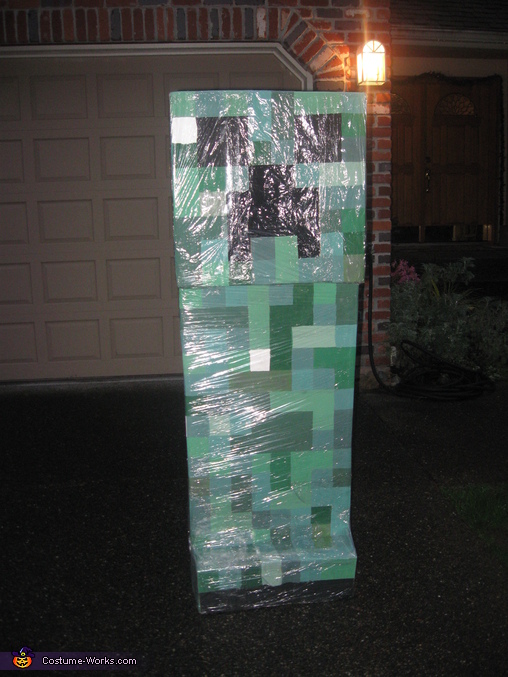 Final Creeper!
More views:
(click to enlarge)
A word from Laura, the 'Minecraft Creeper' costume creator:
My son wanted t be a Creeper, he was very specific about how he wanted the costume to look so I spent about 3 weeks building it!
To make the Creeper I took a few huge boxes, cut them up and taped them to have that Creeper shape. I did the head separate from the body for easier on/off.
The head has a sheer fabric as the mouth so he could see out if the costume. The body section has some support "suspenders" with cut up pool noodle for comfort.
Once the boxes were all taped together and the structure was good I covered the whole thing in Kraft paper and drew on a grid for painting. I used a couple greens, white and black paints to make lots of different greens in an effort to create the pixels of the Creeper.
We then covered the creeper with Saran wrap because it almost always rains on Halloween here!