Mike and Sulley Costume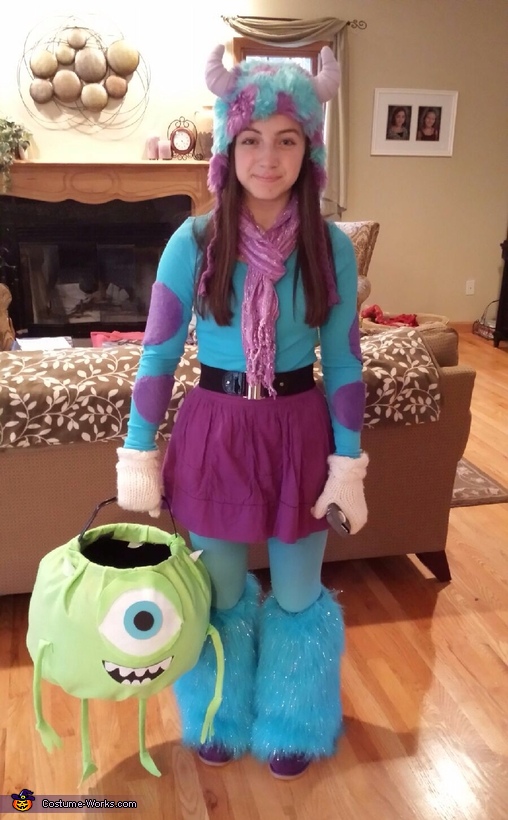 Mike and Sulley ready to take on Halloween!
A word from Samantha, the 'Mike and Sulley' costume creator:
In this picture, I am wearing a modified Sulley from Monsters Inc costume accompanied by a Mike Wazowski Halloween basket. I was inspired to make this costume after viewing the second movie in the series, Monsters University. How to: (Sulley) This part of the costume can be made using items found around the house, all you need is a blue shirt, blue tights, and a purple scarf. Glue patches of purple onto the blue shirt using fabric glue. The hat can be purchased online or made in the same way the shirt was made by glueing purple spots onto a blue hat and sewing in two gray triangles to serve as horns. (Mike) Using a large Halloween pumpkin basket, position green fabric around the form of the basket and see into place, find a picture of Mike Wazowski and mimic his eye and mouth using white, blue, and additional green fabric. Sew on arms and legs so that Mike resembles Sulley's companion. Finished!!!