M & M's Group Costume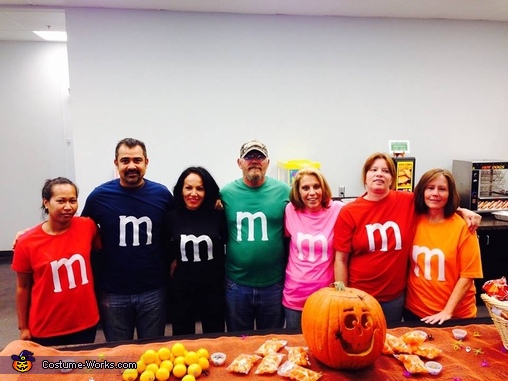 M & M's
A word from Sheryl, the 'M & M's' costume creator:
I run a cafeteria and wanted to show the spirit of dressing up, but I didn't want anyone to get "out of control", if you know what I mean, so I thought about it. I wanted a theme we could all pull off; something with little to no cost; something easy to move around in; and something recognizable to everyone...
Went to a thrift store, bought solid colored t-shirts of various colors, made iron on "m's" from some stuff I found in the fabric department, we wore our comfortable jeans and tennis shoes and BAM! M & M's.