Lord Shen from Kung Fu Panda Costume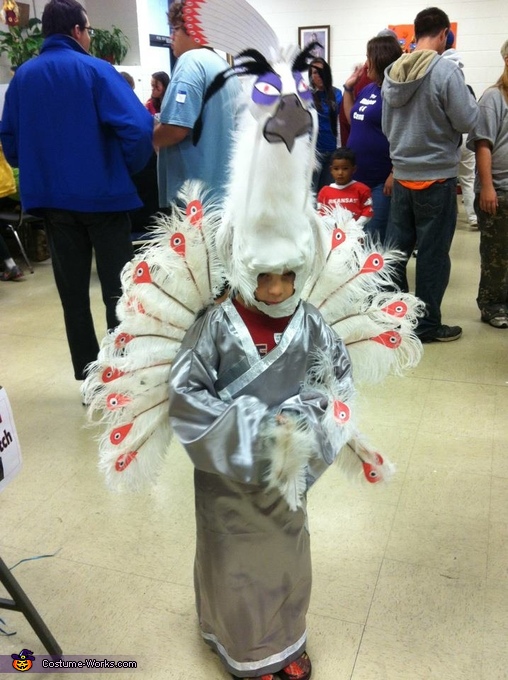 Lord Shen from Kung Fu Panda Costume
More views:
(click to enlarge)
A word from Daxx, the 'Lord Shen from Kung Fu Panda' costume creator:
I am Lord Shen, I am a white peacock, the most diabolical white peacock in all of the land! I am out to destroy that fat panda if it is the last thing I do!!!!
I am Kung Fu Panda and my fists hunger for justice!

Kung fun panda was made out of old black and white clothing, kneehigh toe socks and burlap :)
Lord Shens costume WAS NOT CHEAP! Have you ever bought fake feathers? Well I have and YOWZA! :) I got a foam cone for his neck and a round one for his head and places the feathers all over, same with the robe. I god silver material and used hot glue to make it look like a robe and put the feathers on! I made the head stay on my gluing the foeam head onto an old knit hat. This costume took me a long time to complete.