Lago and Jafar Costume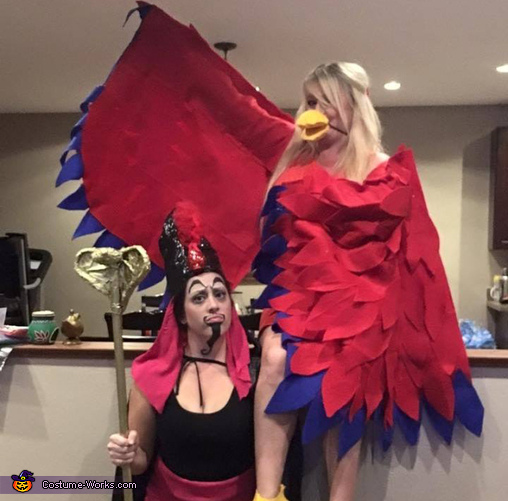 Lago and Jafar Costume
A word from Tabetha, the 'Lago and Jafar' costume creator:
Iago was made from entirely felt and hot glue. I started by cutting two wings arm length and a triangle to hangs the tail. Then I cut one feather with construction paper and used that to trace over the felt in both blue and red. The feet were made from yellow felt and black construction paper for the claws.

Jafar's hat was made first from tin foil to shape and then covered in black duct tape, a feather, and red gemstone. The costume was complete with a red dash, black dress, and black cape.