Monkey from Kubo and the Two Strings Costume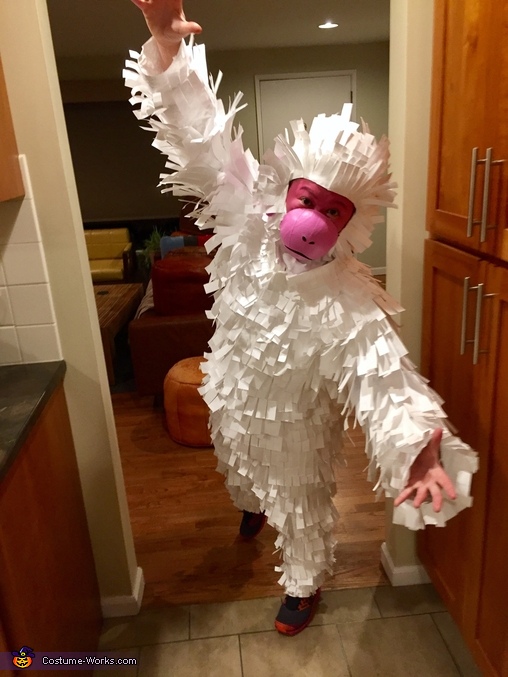 Monkey (from Kubo and the Two Strings)
More views:
(click to enlarge)
A word from Tam, the 'Monkey from Kubo and the Two Strings' costume creator:
I'm wearing the costume.

I enjoy making costumes with as much reusable and recycled materials as much as possible. Originally I was going to make a costume out of paper, but living in Seattle and being in the middle of some rainy weeks, I decided to use tyvek envelopes which are still recyclable and more durable.

I love the movie Kubo and feel my personality is similar to Monkey in the movie so I decided to be her for Halloween.

The body suit is a $6 tyvek coverall (used in construction). I cut up strips from the tyvek envelopes and hot glued to the coverall.
The head is a sky mask, also with hot glued tyvek envelope strips.
The lower face mask is a rubber toy ball that I cut in half, flipped it inside out so it has the smooth surface, and painted it.