Illuminati Costume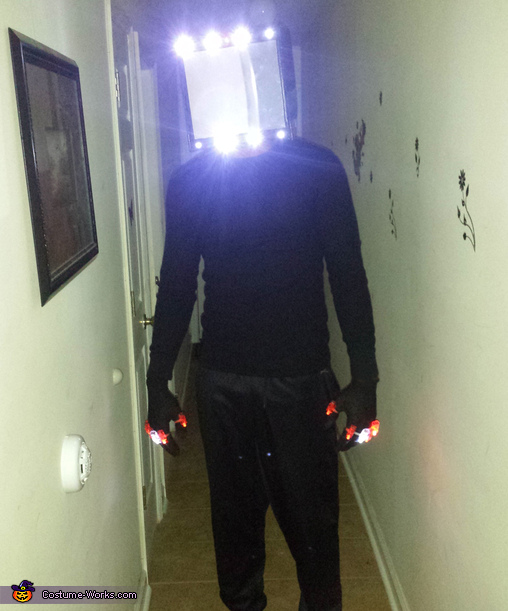 Creator
More views:
(click to enlarge)
A word from Rouark, the 'Illuminati' costume creator:
Myself and my two closest friends are in an original idea which I thought of. The headpiece is the main part of the costume, it's a 1-way mirror lined with white LED bulbs. The wearer can see out of the front with ease but people on the outside will see a reflection of themselves.

The idea came to me after going to the NYC Halloween Parade for the first time in 2013. I had a good time with my friends and decided to think up a costume so that we can go next year(2014) and participate in the walk. Hard foam display board makes up the basic structure, the "visor" is plexiglass covered with a 1 way mirror film. Final cost was about $20 per headpiece!