Ice Cream Man Costume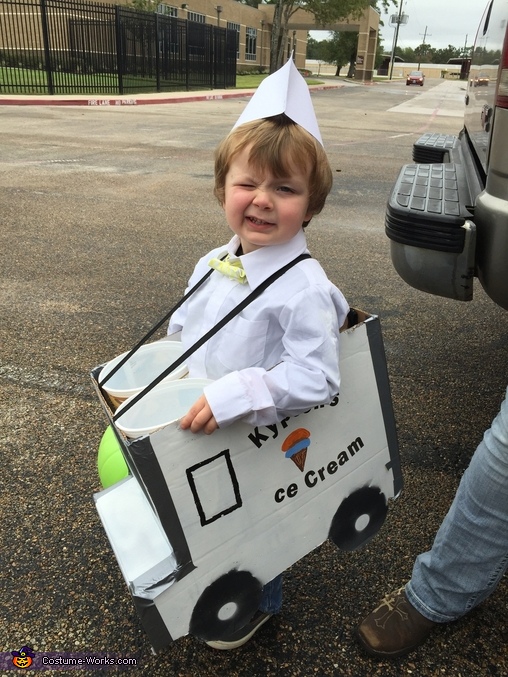 Our little ice cream man.
More views:
(click to enlarge)
A word from Britney, the 'Ice Cream Man' costume creator:
We wanted our kids to have a group costume and we wanted our baby girl to be dippin dots. We based our other two children's costumes off of that. Our son loves trucks and loves to see the ice cream truck at the beach, so we decided to make him into an ice cream man with his own truck.

Materials: Cardboard, knife, paint, suspender bands, duct tape, stapler.

Instructions: Cut out the shape of a truck that is the right size for your kid. Paint it desired colors. Assemble it with duct tape. Decorate the truck as desired and then staple straps on the inside. We made a soda jerk hat out of card stock and tissue paper. Had him wear a buttoned down white shirt with bow tie.