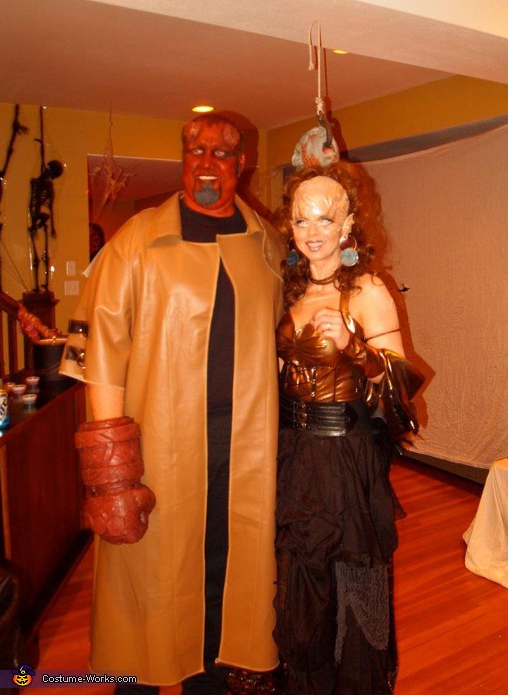 Hell Boy and The Alien 2
More views:
(click to enlarge)
A word from Jen, the 'Hellboy and The Alien' costume creator:
I made Lance's horns from liquid latex. I make Jen's alien prostetics from playdo and liquid latex. The brain parts were made from a brain jello mold and liquid latex. Lance's clothes were store bought...
Read more »