Hawaiian Vacation Costume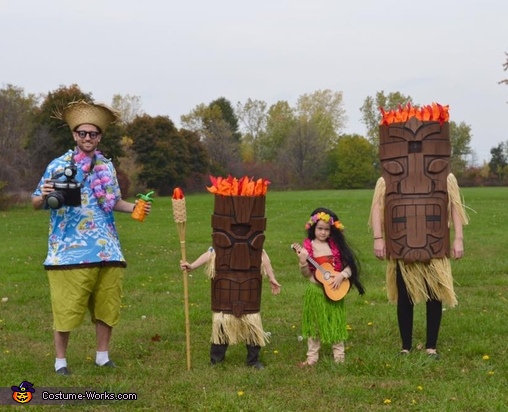 Hawaiian Vacation Costume
A word from Sarah, the 'Hawaiian Vacation' costume creator:
This is my family and I dressed as a "Hawaiian Vacation". My son and I are dressed as Tiki's, my daughter is a hula girl, and my husband is a "tacky tourist".

My husbands costume is store-bought, but my daughter's was either made by me or pieced together with random things I purchased. Mine and my son's Tiki costumes were made entirely by me out of foam, paint and hot glue.

I have to say, we were a big hit with everyone who saw us!