Gilligan's Island Costume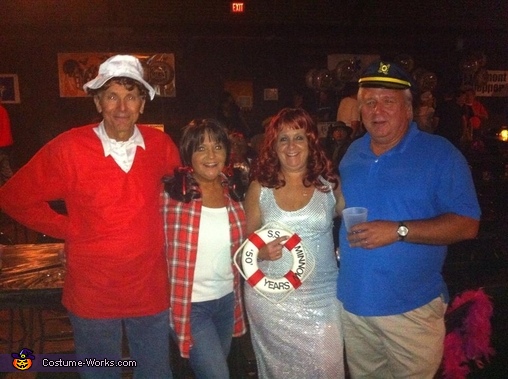 Gilligans Island Finally Rescued!
A word from Cindy, the 'Gilligan's Island' costume creator:
We were going to a annual costume party and since it was four of us we came up with the idea to go as some of the characters of Gilligans Island. So I bought a captains hat and dressed my husband as the skipper. My brother-in-law went as Gilligan. My sister went as sweet Mary Ann and I decided to go as Ginger Grant since I already had a red wig. I ordered a life preserver and placed the letters SS Minnow 50 yrs and on the flip side I wrote Finally Rescued. Everyone loved our costumes but we were disqualified because my brother-in-law is a firefighter and The Firefighters Were the ones throwing this fund raising event!