Montgomery Firefighter with his Dalmatian Costume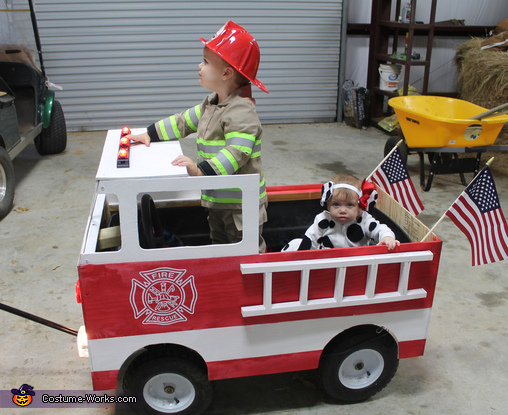 Montgomery Firefighter with his Dalmatian
More views:
(click to enlarge)
A word from Leighnea, the 'Firefighter with his Dalmatian' costume creator:
This is my grandchildren. My daughter came up with the idea from Pinterest & Etsy inspiration.
Kaleb is the fire fighter and Karlee his little sister is the damalation. PaPa wired the lights to really work with a 12 volt battery.