Female Static Shock Costume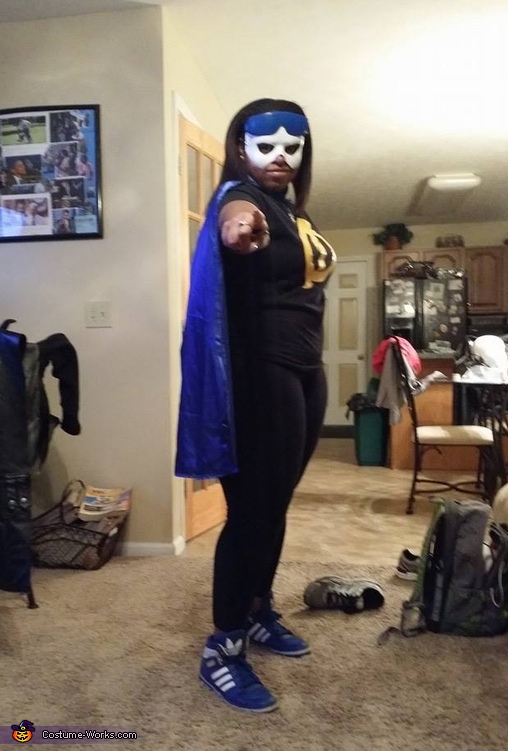 Female Static Shock!!!!
More views:
(click to enlarge)
A word from Raven, the 'Female Static Shock' costume creator:
A lot of people are unfamiliar with the comic book hero Static Shock! Growing up my brother and I would watch WB cartoons every Saturday morning, and Static shock was my favorite show! Unfortunately they discontinued the show, but he shall forever remain in my Halloween Wardrobe. I created a female image of him. I created my own mask, spray painted some safety glasses, bought a cape and Static Shock Logo shirt, and Owned my own leggings and shoes. I personally added a cool LED light up system to reflect his super power of Electricity!!!