Dragon Ball Z Vegeta Costume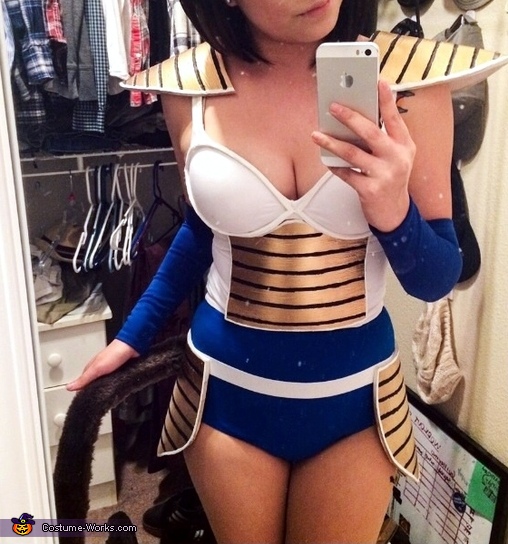 Vegeta!
A word from C, the 'Dragon Ball Z Vegeta' costume creator:
This is my girl Vegeta costume. I made this from fabric, 6mm craft foam, faux fur, the lower half of a leotard, and a dbz scouter. It was a lot of work for someone that doesn't have a lot of experience sewing but it came out great. First handmade costume for me but not the last. This is going to be a tradition for us.