Dennis the Menace Baby Costume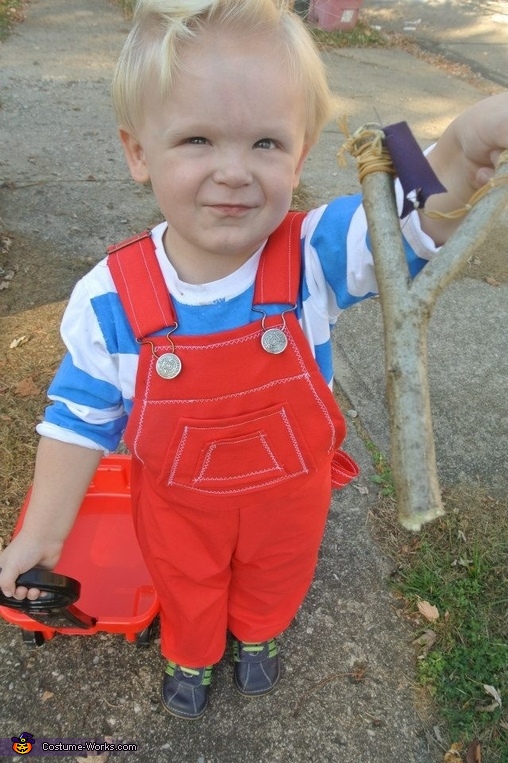 Dennis the Menace
More views:
(click to enlarge)
A word from Cristy, the 'Dennis the Menace' costume creator:
This is my 2 year olds halloween costume as Dennis the menace. We got the idea because he is a little Dennis lol how could we not dress him up like the little trouble maker ;)
To make this coustume I took a plain white shirt and painted the stripes across. I used blue painters tape so my lines would be straight and it actually worked very well. I searched all over thrift stores to try and find red overalls because my sewing skills are not the best, with no such luck, I settled with blue and attempted to just paint them red. I ended up with purple stiff overalls. So I just went to a fabric store got some bright red fabric, I cut up the now purple overalls and turned them into a pattern and sewed a pair of red overalls. The overalls are far from perfect but good enough for a night of trick or treating. The sling shot is pretty self explanatory I took a branch attached a rubber and and a little bit of fabric and gave it to him and the wagon was a $5 walmart find.
Trick or treat night he had a blast and got a lot Of attention from adults I was pleased that everyone knew who he was
The costume cost was around $15