Dancing Bender Mascot Suit Costume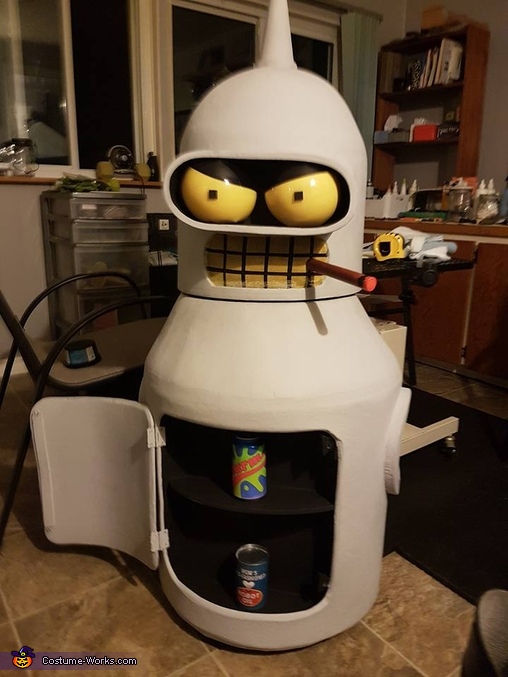 This is the torso with the props. The cigar stayed on while dancing but bounced around hilariously
More views:
(click to enlarge)
A word from Mike, the 'Dancing Bender Mascot Suit' costume creator:
I am wearing the costume. I built it with inspiration from a poster on this site, but the skin is made from interlocking foam mats and I've given it enough structural integrity to be used for mascot-style antics. I can dance, jump around, and all my props stay in place with strong magnets. I installed an electric fan in the torso for ventilation so that I can dance for hours non-stop in nightclubs. I've had the face bashed by drunk girls, pulled on by drunk girls, and had dozens of people grind against it. It's durable, fun to wear, and comfortable.

This is more than a costume, it's the Dancing Bender Mascot Suit!
https://www.facebook.com/DubarCosplay/